29 faces in february 2016
Come and join us for some practice making faces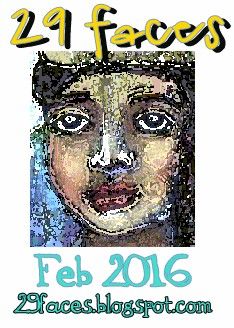 Martha from Ayala Art has created a great opputinity for all of us to be better at making faces.
She has this message on her webpage:
WWoooWHoooohh! This February is a leap year! The reason why 29 faces in February was created! To celebrate the leap year and to practice making faces.... one a day will hone your abilities and you will be so amazed what daily practice can make for you.
Get ready for February the 1st... we will have so much fun! Tell everyone, invite anyone that loves making faces OR that would love to practice and learn more!
See you in a couple of weeks!
If you want to join her and me and a lot of other art loving people just click on the image.
PS. You don't have to be an artist, you can join even if you still are drawing a face with a cirkel, two dots and a line.